Coachella's first weekend has just ended, and with headlining bands like Red Hot Chili Peppers and the Postal Service, it was certain to be an epic event filled with unforgettable music and fashion. This year, the celebrity clad event attracted Vanessa Hudgens, Alessandra Ambrosio, Ashley Benson, and many other stars who rocked out to great music and showed off their best spring festival style.
Vanessa Hudgens, the 24 year old Spring Breakers star, flaunted her flat stomach in a crystal crop top and tie-dyed hippie skirt which she accessorized with crystal bindis and an an over-sized sunflower. She transitioned into night with a fun patterned maxi dress and unique sunglasses.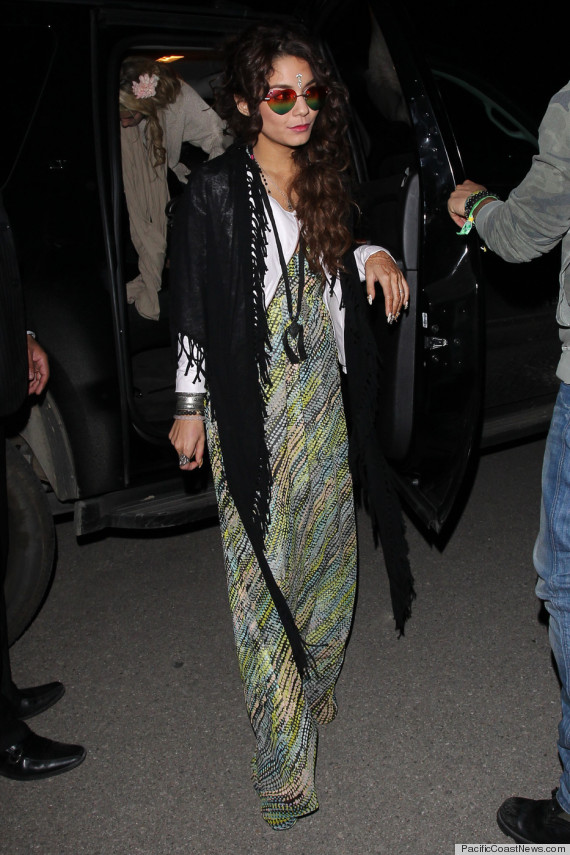 Alessandra Ambrosio lounged poolside in a pair of hot pink shorts, crop top, and simple sandals. She accessorized her outfit with a mix of bracelets layered on her arm.
Ashley Benson veered away from traditional bohemian Coachella style and looked comfy and causal an all black outfit, 'Dope' hat, and worn down Converse.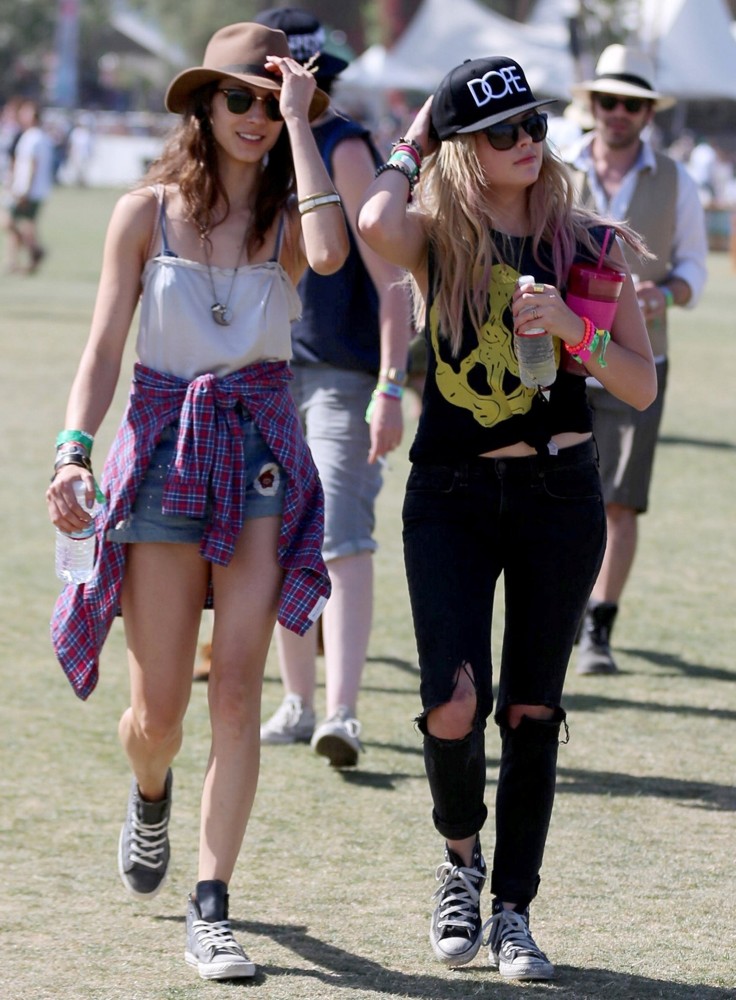 Katy Perry looked flawless in a unique Dolce & Gabbana bra top and skirt. She kept her hair long and loose in waves and wore flats to polish off her eclectic outfit.
Alexa Chung looked as pulled-together as ever and surprisingly polished (considering she was at a festival) in a black, body fitting Lacoste dress with peter pan collar. To spice up her outfit, she wore a pair of fun pink shades.
These celebrities set the standard high for Coachella fashion. Just five days until weekend 2 of Coachella kicks off and another round of celebrities flaunt their best festival looks!